VIDEO: TAMARYN GREEN THE MISS SOUTH AFRICA 2018 WINNER
Date: 2018-05-28
---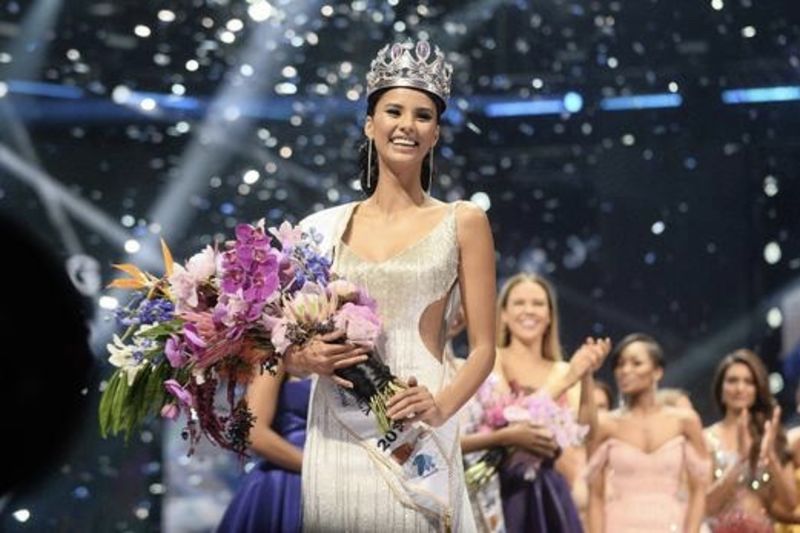 On 27 May, the Top 12 finalists took to the stage at Sun Arena Time Square, Pretoria, but only one could take the title of Miss South Africa.
Tamaryn Green, 23, claimed the title of Miss SA as the 60th winner of the coveted crown.
Tamaryn is a final year med student living in Paarl in the Western Cape who has always dreamed of entering the Miss SA pageant, drawing her inspiration from Rolene Strauss, the current Miss World title holder. Tamaryn will go on to represent South Africa at the Miss Universe pageant later in the year but has also claimed a R3 million prize which has been the largest prize to date.
The 60th anniversary of the pageant was celebrated with a Diamond Jubilee spectacular and saw performances by, Sketchy Bongo, DJ Zinhle, Tamara Dey, Lady Zamar and Nádine. Local TV personality, Bonang Matheba, hosted the event and said: "Having grown up watching the Miss South Africa pageant, I feel very honoured to be part of this two-hour spectacular in a year in which this South African institution celebrates a huge milestone anniversary." The judging panel included Anele Mdoda, Khaya Dlanga, Khanyi Dhlomo, Janez Vermeiren, Michelle van Breda, Siba Mtongana and Rolene Strauss.
Tamaryn gave a speech at a press conference after the event saying that her life has changed forever since being crowned as Miss South Africa. "I can't describe exactly what I felt, but when they said my name the first thing I said was thank you to my creator. And then second in my head was, thank you to my parents. That is exactly what went through my head. I just knew my life changed completely at that moment, but for the better."
She said that her goal has always been to help people, which is the reason to went into medicine, and decided to enter the Miss South Africa pageant after admiring the contestants for many years. After winning, she discovered that Miss South Africa will give her another avenue in which she can explore new ways to help people saying: "Before tonight I was a medical student, I was almost qualified, and I was going to help in that way – I was going to help through medicine. And now I can do both."
Her message to young women across the country is simple: "I want every girl to try and embrace who they are. We are all different, and we should all just be comfortable in our skin."