VIDEO: TAXI STRIKE ENSUES AS OVER 500 UNROADWORTHY TAXIS WERE IMPOUNDED
Date: 2018-06-25
---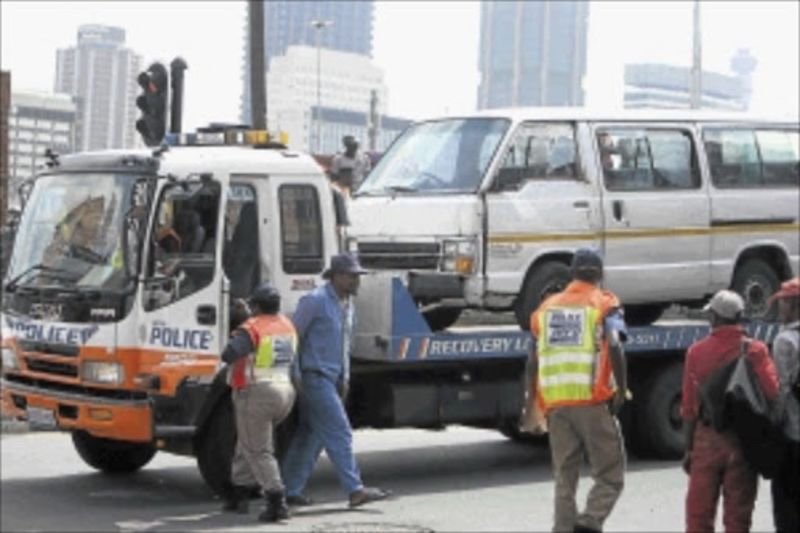 The JMPD set out on a clean-up operation to rid the roads of unworthy taxis and ended up impounding over 500 vehicles for infringements ranging from traffic violations to expired licenses.
Clearly this was an operation that was sorely needed as Police spokesperson, chief superintendent Wayne Minnaar, reported that some of the licenses had expired in 2012, others had fake license disks made out of newspaper and even paper containing washing instructions. Taxis were also pulled over for traffic offences including driving on the wrong side of the road, in the emergency lanes, or driving through red robots. Over 100 were also seized by the JMPD for illegal dumping.
Following the JMPD impounding taxis after the cleanup operation, taxi drivers were left angry and without income. The Alexandra Taxi Association and Alexandra, Randburg, Midrand and Sandton Taxi Association (ARMSTA) called for a strike. Alexandra Taxi Association have not commented on the strike but statistics on its website say that 75% of Johannesburg's economically active population, thousands of whom live in and around Alexandra, rely on the Alexandra Taxi Association. Minnaar said the majority of the taxis were released on payment of a fine of R2 850, but vehicles with expired licenses would only be released after all outstanding fines were paid.
The taxi associations warned commuters of the on-day shut down, commencing on Monday, that spread on social media with a picture of a letter reading: "Due to impoundment of our vehicles/petrol hike/removal of roadworthy discs/a mark on vehicles. We are embarking on a one-day shutdown on the 25/06/2018. Our vehicles will not be operating on the said day. We want to draw the attention to the Minister of Transport about the ill-treatment to the taxi industry by the government. (Please make alternative transport)."
Commuters who were unaware of the strike were left stranded at the empty taxi ranks this morning, however, many commuters are grateful for the JMPD's cleanup operation as the taxi's were dangerous. Mbuyiseni Zulu who takes a taxi to Midrand every morning said: "We can't continue like this. Our parents used this taxis that are not safe and we grew up using them as well. Imagine our kids will also use them. I agree with government and JMPD, they must impound them. It's unfortunate that we are the ones affected. I don't think I will be going to work today."
The SA National Taxi Council (Santaco) has not commented on the taxi strike but announced on Sunday that taxis in Alexandra would be operating as usual on Monday despite the Alexandra taxi association saying it would be going on strike. However, a number of taxi ranks were affected by the strike leading commuters to seek alternate plans.
JMPD chief officer, David Tembe, said that the cleanup operation will remain ongoing and even intensify if needs be, to protect commuters from dangerous, unroadworthy taxis.