VIDEO: THE TRAGIC COLD–BLOODED MURDER OF A FARM WORKER
Date: 2018-01-10
---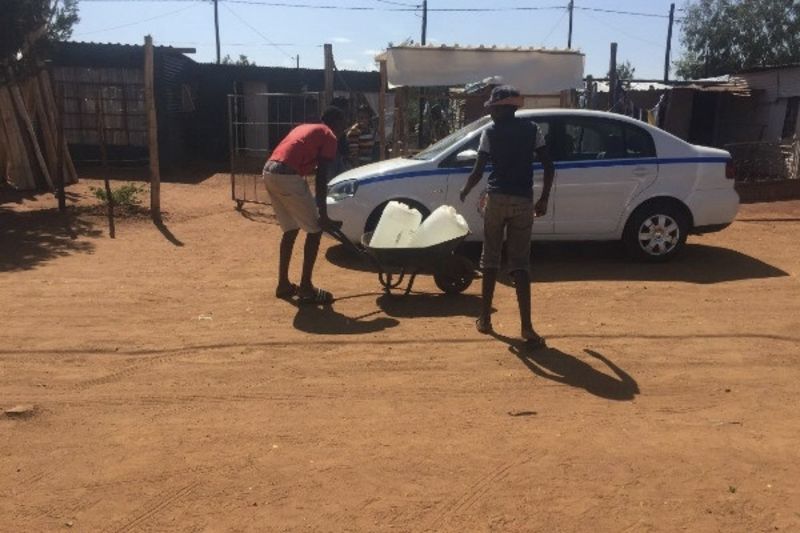 The Matshelapad community is mourning the death of Aron Mutavhatsindi, a tractor driver at Bartlet Poultry Farm in Krugersdorp who was shot by security guards.
Mutavhatsindi's nephew, Ramashia Ebraimy, witnessed the tragedy as he was cleaning his car on Saturday morning. He witnessed his uncle driving the tractor and noticed two cars following behind him so Ebraimy drove towards his uncle, suspicious of the two strange cars. As Mutavhatsindi slowed as his nephew drove up, a white man got out of one of the cars behind the tractor and shot him.
Mutavhatsindi took his last breath as his nephew rushed to his side. Ebraimy watched the shooter drive away but later found out that the shooter had driven himself to the police station. It was first thought that the shooter was Mutavhatsindi's employer who owns the farm but it was later reported that a security guard had come forward to face a hearing in the Magistrates Court on Monday.
The members of the community reported that the police arrived on the scene and were not as helpful as they had hoped in the midst of the chaos. They reported that the police seemingly prevented the ambulance from arriving on the scene and attending to Mutavhatsindi.
There is still speculation as to whether this security guard was an official on the farm or an employee of an external security company. The suspect was identified as PWJ Durand who claimed that Mutavhatsindi had stolen the tractor, while the members of the community claim that he had used the tractor to simply fetch food from his house, which he had done many times before.
Further investigation is being done to assess the nature of the crime.