VIDEO: THE WORLD WELCOMES A NEW ROYAL PRINCE INTO THE HOUSE OF WINDSOR
Date: 2018-04-24
---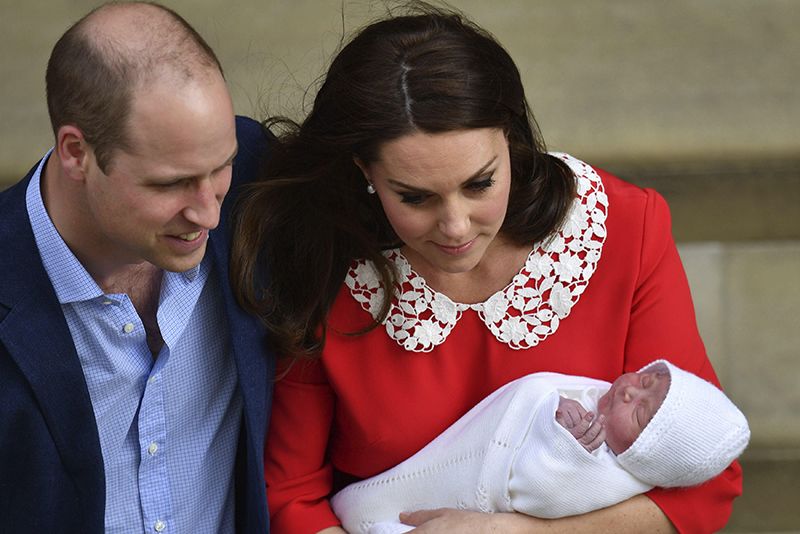 The Duke and Duchess of Cambridge have left St Mary's Hospital, London, after the arrival of their third child and the couple's second son, He was born at 11:01 BST, weighing 8lb 7oz.
and is fifth in line to the throne.
Prince George and Princess Charlotte had visited their brother shortly before Prince William and Catherine came out of the hospital briefly to greet the crowds with their new son.
A short while later they returned inside to put the young royal in his car seat before leaving for Kensington Palace.
On the way out of the hospital, Prince William said the couple were very happy, before holding up three fingers and joking he had "thrice the worry now".
Adding, "We didn't keep you waiting too long this time."
Responding to a question of what the young prince's name is, he said: "You'll find out soon enough."
As is always the case, fashionista's commented on the choice of outfits, with some saying Catherine's red dress, Prince William's blue blazer and the baby's white blanket reflected St George's flag, others noted that Princess Diana also wore red and white when she left hospital with a newborn Prince Harry in 1984.
Both families have said they are "delighted with the news".
Prime Minister Theresa May tweeted her "warmest congratulations", saying: "I wish them great happiness for the future."
Labour Party leader Jeremy Corbyn also sent his regards, tweeting: "Congratulations to Kate and William on the birth of their baby boy. I wish them all the very best."
The Archbishop of Canterbury added: "Congratulations to The Duke and Duchess of Cambridge on the safe delivery of their baby, a brother for Prince George and Princess Charlotte.
"May God bless them and all of their children with love, happiness and health."
Previously, younger royal males would have taken precedence over older female siblings but, following a change in the law in 2013, Princess Charlotte keeps her place as fourth in line to the throne.
This means that the likelihood of the new prince becoming king one day is slim and has never happened within the current House of Windsor.
According to the BBC, "the Duchess was admitted to hospital shortly before 06:00 on Monday with the announcement of the birth coming shortly after 13:00.
"Senior royal doctors consultant obstetrician Guy Thorpe-Beeston and consultant gynaecologist Alan Farthing oversaw the birth.
"Both were also called in for the arrival of Prince George in 2013 and Princess Charlotte in 2015."


Check out the Royal Family tree and line of succession and don't forget to watch the video below: