VIDEO: UBER AND TAXIFY DRIVERS THREATEN TO SHUT JOHANNESBURG DOWN
Date: 2018-06-19
---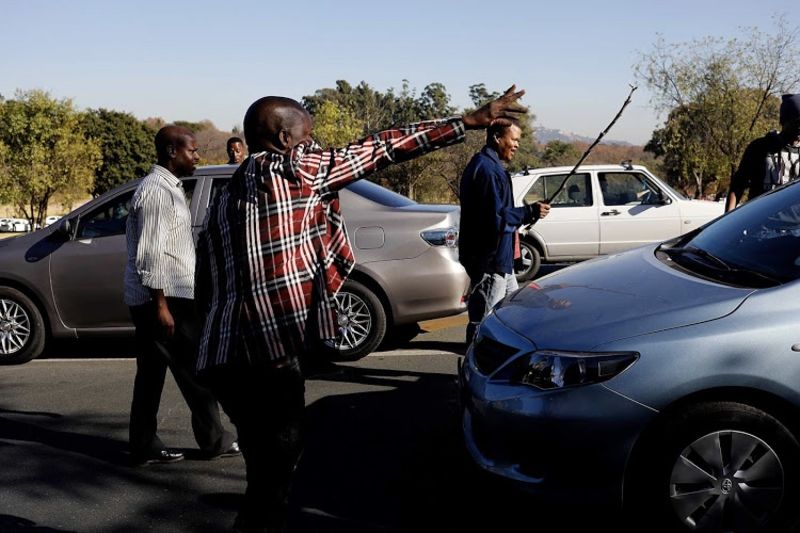 While the steep petrol price hike took dished out blows for all motorists, it seems the Uber and Taxify drivers are stuck in a catch 22 situation where the petrol prices have increased exponentially yet the drivers' fares remain the same.
The app-based taxi drivers gathered on Jan Smuts near the Johannesburg Zoo and moved along the road to Zoo Lake where they travelled together to hand over a memorandum of demands to Uber's offices. They claim that they end up earning less money as they pay for their own petrol yet the fares have not increased, and Uber still takes 25 per cent of each fare.
The Uber drivers say that they feel as though they are working harder to only be paid less and feel that the company doesn't take the drivers' safety into consideration. Uber driver, Sifiso Tshabalala' said: "Our complaints don't matter. The only allegations they take seriously are those of customers and never the driver. Sometimes customers are the ones who victimise us. On top of that' they take 25 per cent from all transactions. That's killing us because imagine if the trip is R20' what will you have remaining?" Tshabalala also said that the upfront payment system implemented on the app results in the drivers losing money. "The upfront payment disadvantages us because the rider can decide to use a different route. Sometimes you can drive more kilometres and not get paid for it because the upfront (payment) is set on a certain route'" Tshabalala added.
Members of the public reported that they were seeing striking Uber and Taxify drivers forcing their fellow colleagues who were still working to get out their cars and strike. However, the protestors said that they had nothing to do with these incidents. The Movement's Teresa Munchick urged drivers to stand firmly with their demands and unite against the unjust systems saying: "We're calling for an increase in fares. Fuel has gone up substantially over the years, the cost of vehicles, the cost of insurance... everything has gone up and it's really outrageous that we haven't had an increase."