VIDEO: UNAI EMERY ANNOUNCED AS ARSENAL COACH
Date: 2018-05-23
---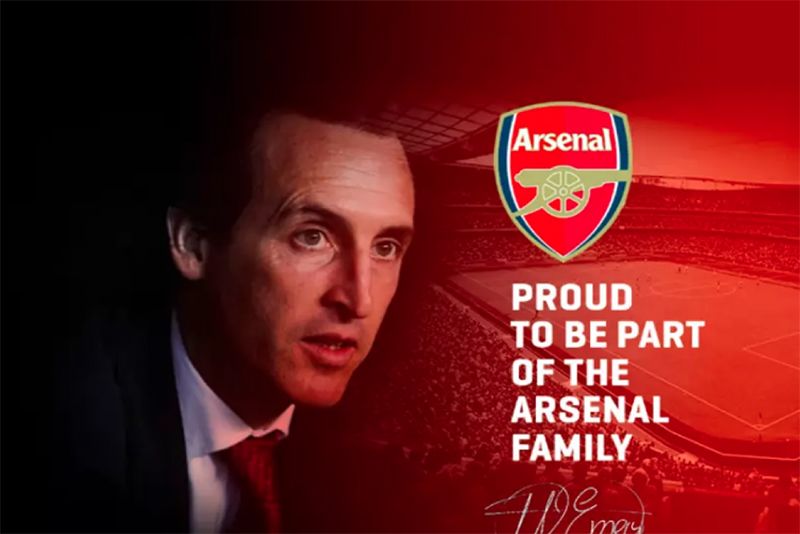 Unai Emery was the "unanimous" choice to "drive the next chapter" of the Arsenal history book, according to chief executive Ivan Gazidis.
He steps into the shoes of Frenchman, Arsene Wenger, who left after 22 years in charge.
Emery, 46, joins the Gunners from the French champions, PSG, after leading them to the Ligue 1 title. He also won four domestic cups with them and had previously coached Sevilla to three successive Europa League successes.
Gazidis added, "Unai has an outstanding track record of success throughout his career, has developed some of the best young talents in Europe and plays an exciting, progressive style of football that fits Arsenal perfectly.
"His hard-working and passionate approach and his sense of values on and off the pitch make him the ideal person to take us forward."
After a recruitment process, Emery beat out Manchester City's assistant manager and former Gunners captain, Mikel Arteta, to replace Wenger.
Emery, who has a limited command of English, said, "I'm very excited to be given the responsibility to start this important new chapter in Arsenal's history.
"I am thrilled to be joining one of the great clubs in the game. Arsenal is known and loved throughout the world for its style of play, its commitment to young players, the fantastic stadium, the way the club is run.
"I'm excited about what we can do together and I look forward to giving everyone who loves Arsenal some special moments and memories."
despite leading PSG to the Ligue 1 title, Emery announced last month he would leave the club when his contract expired at the end of the season. His two-year spell at the helm of the French giants saw them win four domestic cups.
Prior to that, he led Sevilla from 2013 to 2016, winning three successive Europa League titles and finishing runners-up to Barcelona in the 2015-16 Copa del Rey.
With Arsenal finishing in sixth-place finish in the Premier League, his meticulous, hands-on coaching may well be just what the Gunners need.
According to French football writer, Julien Laurens, "Emery will get Arsenal more organised than they have been. He's really keen on drills and discipline, worked PSG hard at training and has got a very good idea of what he wants to do.
On Emery's first game in charge of PSG, he said, "It looked like his philosophy - pressing high, running a lot, attacking a lot, defending a lot, full backs bombing forward.
"But then the players said they should go back to what they know because they were used to tiki-taka football where they took their time.
"Emery had to evolve a bit to accommodate his players when it shouldn't have been like that – it should've been the players accommodating his philosophy." He continued.
"If the Arsenal players are on board with what he wants to do, that's how he won three straight Europa Leagues, because that Sevilla team were all on board."
Check out the video below for more information.