VIDEO: WINNIE MANDELA '...WILLING TO BREAK THE LAW, TO KILL AND BE KILLED'
Date: 2018-04-11
---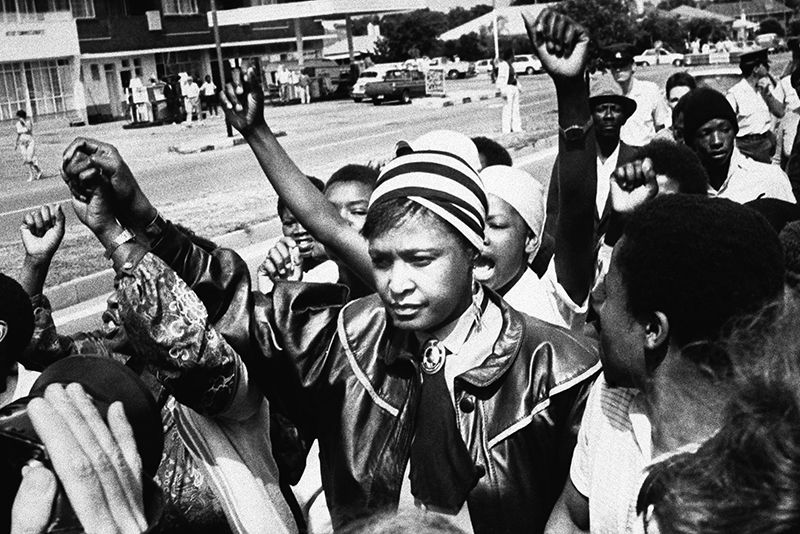 The women affectionately known as Mamma Africa passed away on the 2nd of April among her loved ones after suffering from a disease for a long time.
Messages of condolence and comfort poured in for the mourning family and political figures across South Africa travelled to their home to provide comfort and support. With so many South Africans wanting to celebrate Winnie Mandela's life, a huge memorial service had to be organised which is taking place today at the Orlando stadium. The 40 000 capacity stadium is filled to the brim with South Africans dressed in the traditional ANC colours and surrounding schools even brought their entire matric class to honour the iconic woman's life. The funeral has caused such waves that authorities have closed major roads around the Orlando stadium with reports saying that there will be no access into Mooki Street between the Soweto Highway and Sofasonke Street. Klipsruit Valley Road will also be blocked off between the N17 circle and Khumalo Street.
Madikizela-Mandela's spokesperson, Victor Dlamini, is attending the service. He says that the struggle icon would be proud of what is happening in her honour. He said: "The thing that's moved me most since last Monday is how much South Africans love Winnie Madikizela-Mandela and how much those who had not quite appreciated who she was are now beginning to do so. While this is a sad moment, I am inspired by how her death has galvanized ordinary South Africans to rediscover who this woman was." The memorial service programme includes tributes and eulogies from family members, organisations that worked with Madikizela-Mandela, representatives from various political parties, as well as cultural items, and Mabuza's speech on behalf of the government. President Cyril Ramaphosa will also be delivering a eulogy at her funeral on Saturday when she will be laid to rest at the Fourways Memorial Park Cemetary.
While most of the population dubbed her a true hero and an activist, many people have pointed out the many contradictory actions surrounding Winnie Mandela's time as a freedom fighter. In the 1980's, her reputation started to take a turn for the worse as she became involved with a group of vigilante bodyguards with a reputation for inciting violence at ant given opportunity, which meant that Winnie was linked to "necklacing" (dousing a tyre in petrol, placing it around a person's neck and setting it alight). People were being necklaced on the suspicion of betrayal of the ANC and its values, to which Winnie confirmed when she said in a speech in 1986, "with our boxes of matches and our necklaces we shall liberate this country." She ran into further trouble when she was convicted of kidnapping and assault in 1991 surrounding the killing of 14-year-old Stompie Moeketsi. After her trial, her sentence was reduced to a simple fine and she continued to deny connections to any murders when she faced Archbishop Desmond Tutu at the Truth and Reconciliation Commission hearings. She acted as deputy minister during the time that Nelson Mandela was president of South Africa but was fired for noncompliance and was convicted of fraud in 2003.
She re-emerged as a political figure in 2009 where she won a seat in parliament but remained bitter about her past, saying in an interview: "Mandela let us down. He agreed to a bad deal for the blacks." However, many columnists have excused her faults saying that any hero is subject to controversy and blamed false propaganda that highlighted facts that were inaccurate. The Guardian even published an article excusing her conviction saying: "What it's really about is a reluctance to admit that apartheid was so wrong and so entrenched; and that without the resilience and vision of Madikizela-Mandela, and those of her ilk, it would not have been brought down. Yet we have forgotten what it actually takes to overthrow such tyranny when the legal and moral force of a sovereign state was on the side of white supremacy. Columnists did not cut it. Activists could not have done it. Peaceful protest did not do it. Sports boycotts, books, badges and car boot sales did not do it. It took revolutionaries, pure and simple. People willing to break the law, to kill and be killed."
Nothing in history is black and white and there is no denying that the media aims to show a certain view that benefits their cause but the facts are there, leaving a nation divided in their opinions of Winnie Madikizela-Mandela.