Home
/
News
/
Sport
/ Video: Winter Break For The English Premier League Under Discussion Before New Tv Deal
VIDEO: WINTER BREAK FOR THE ENGLISH PREMIER LEAGUE UNDER DISCUSSION BEFORE NEW TV DEAL
Date: 2018-02-06
---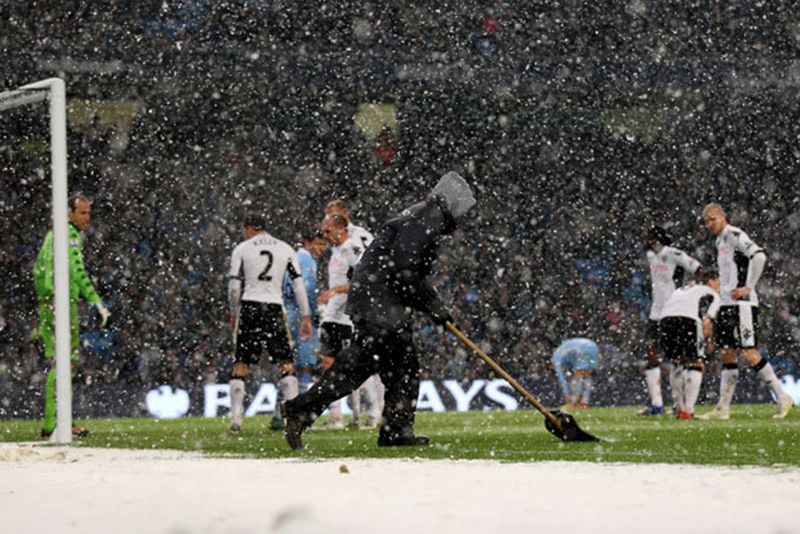 The English Premier League is considering introducing a winter break when the current television deal ends in 2019.
Apparently, constructive talks have been ongoing for several months already, with a January break being discussed. If all is agreed to, then the traditional festive football schedule would not be impacted.
It is expected next week that the subsequent Premier League TV rights will be announced for 2019-2022, with the league seeking to increase their fee from the current £5.14bn they receive for the 168 live matches broadcast a season, referenced in the tender documents.
"The Premier League has been in discussions with the FA and EFL for several months regarding the challenges of the increasingly congested English football calendar and ways in which we can work together to ease fixture congestion while also giving players a mid-season break," the Premier League said in a statement.
"Provided space can be found in the calendar, we are open to this in principle and will continue constructive discussions with our football stakeholders to seek a workable solution."
There are top-flight managers who would welcome a winter break, with Manchester City manager, Pep Guardiola, saying that the "festive schedule was killing the players". Jose Mourinho, Manchester United's manager also said earlier this season that the lack of a break was hampering English clubs' hopes in the Champions League.
On the other side of the coin, Arsenal manager, Arsene Wenger, has previously said he would "cry" if a winter break was introduced.
It's been argued that a winter break would benefit the national team although Gareth Southgate, who is in charge England's national side, has questioned whether it would allow his side to improve their chance of winning a trophy.
The German Bundesliga, Spain's La Liga, Italy's Serie A and France Ligue 1 are among the top leagues in Europe to have a winter break in their schedules, with Germany's league enjoying 22 consecutive days without a game this season.
In a poll on BBC Sport, they asked, 'Should the Premier League introduce a winter break?' Here are the results: 58% of the public voted Yes.
What do you think? Check out the video below for the pros and cons and leave us a comment below.