WHITE FARMERS GET JAIL TIME IN SOUTH AFRICA'S COFFIN CASE
Date: 2017-10-27
---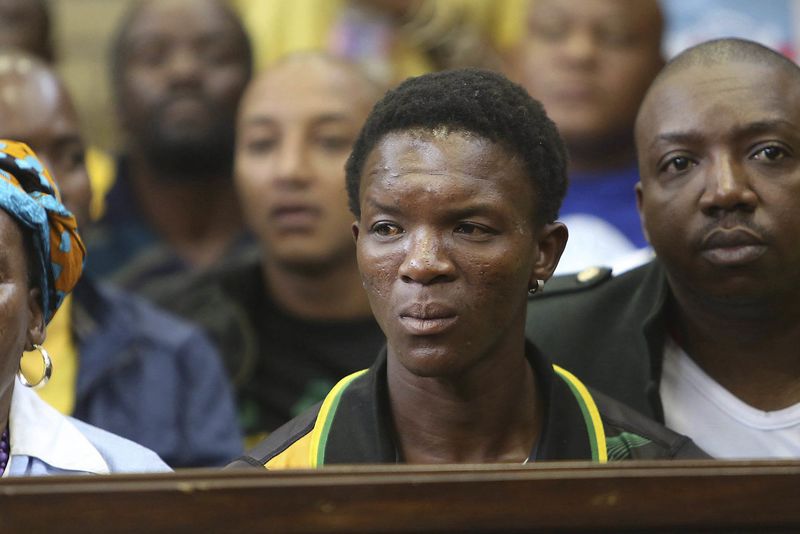 Theo Martins Jackson and Willem Oosthuizen, two white farmers from South Africa, have been sentenced to jail for more than 10 years each for forcing a black man into a coffin.
They were convicted in August of attempted murder and the kidnapping of Victor Mlotshwa.
Oosthuizen received 11 years and Jackson 14 years.
They accused Mlotshwa of trespassing on their land but Mr Mlotshwa denied trespassing, saying his mother asked him to go to the shops and was taking a short-cut.
After catching Mlotshwa, Oosthuizen and Jackson then beat him up, forced him into a coffin and threatened to pour petrol on him and burn him alive.
It was only months later after footage of the incident was posted to YouTube, that Mr Mlotshwa reported the matter.
In a court affidavit, the accused said they did not mean to harm Mr Mlotshwa but merely wanted to "teach him a lesson".
With racial tensions in the farming communities running at a high, this case caused outrage in South Africa.
Mlotshwa told reporters outside the Middelburg Magistrate's Court that, "The verdict will be a lesson to those who are engaging themselves in racism, I am feeling very good that they have been found guilty. I always said I wanted justice."