Home
/
News
/
Weather
/ The First Aerial Photos Of The Massive New Antarctic Iceberg. It Is Breathtaking!
THE FIRST AERIAL PHOTOS OF THE MASSIVE NEW ANTARCTIC ICEBERG. IT IS BREATHTAKING!
Date: 2017-11-16
---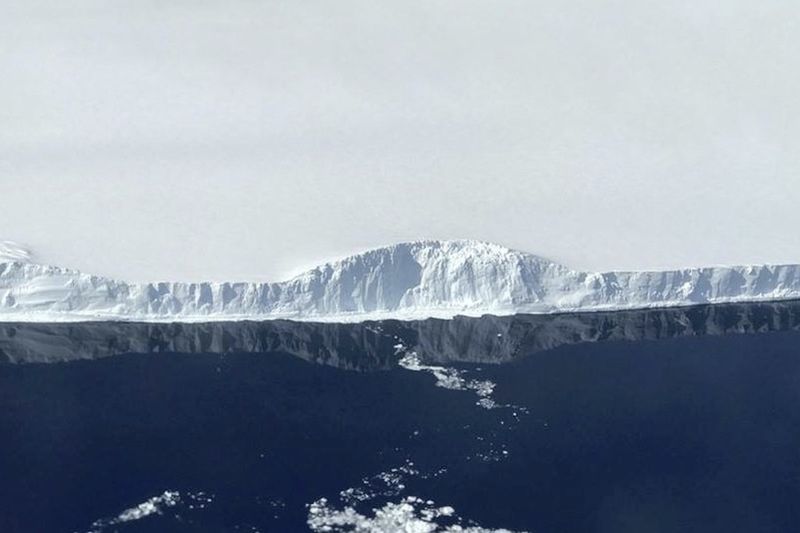 Each Antarctic spring and summer, NASA flies special aircrafts over the continent to keep tabs on how global warming is altering the landscape.
The agency does the same in the Arctic each summer, for a project known as Operation IceBridge.
Just a few days ago, a NASA P-3 Orion aircraft flew from Ushuaia, Argentina, out over the Larsen C Ice Shelf, including the new, Delaware-sized iceberg that the shelf gave birth to sometime between July 10 and July 12 of this year. The iceberg, named A-68, was one of the largest ever observed on Earth, and though it has shed some small sections since then, it remains a behemoth.
NASA posted images to the agency's social media accounts, and it constitutes the first time we've seen this iceberg up close with the human eye. Up until now, all the views of it have been with the aid of remote sensing, primarily using satellites that could pierce the Antarctic winter darkness using specially-designed instruments.
The iceberg itself does not pose a danger, except to ships in the area. It won't immediately add to sea level rise since it has already been floating in the water like an ice cube in a glass.
There is a chance that if the iceberg breaks off the Larsen C ice shelf, which is located in a rapidly warming part of Antarctica, it may hasten the ice shelf's demise. That could, in turn, speed up the flow of inland ice into the sea, which would add to sea level rise.
So, while the iceberg itself is a natural marvel to look at, it serves as a reminder of the need for scientists to race to understand how stable our planet's ice sheets are before time runs out.