Home
/
News
/
Politics
/ Video: Duduzani Zuma And Ajay Gupta Are Now International Fugitives On The Run
VIDEO: DUDUZANI ZUMA AND AJAY GUPTA ARE NOW INTERNATIONAL FUGITIVES ON THE RUN
Date: 2018-02-20
---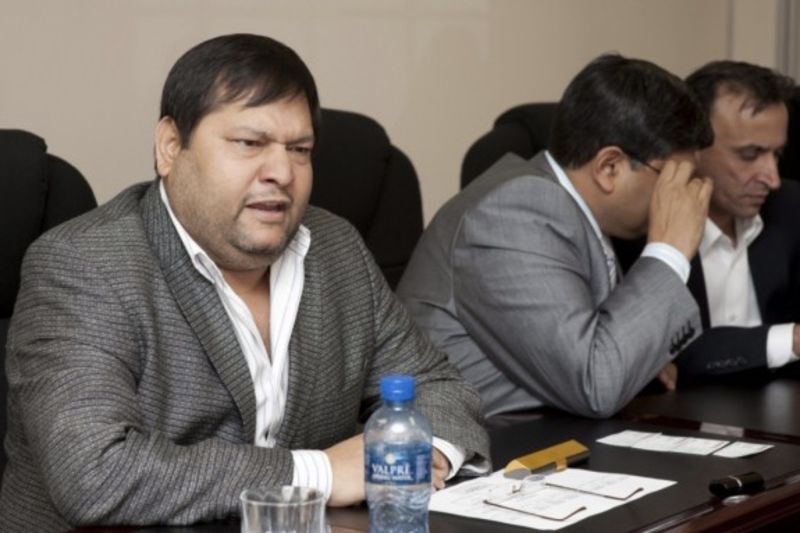 South Africa had been in a state of tension over the past two weeks at the promise of Zuma being asked to step down as president, and then the elated celebrations that occurred when he announced his resignation.
A career rife with conspiracy and corruption involving the infamous Gupta family and his son, Duduzane Zuma, all being thrown into the spotlight for accusations of money laundering. This has now led to an international man-hunt for Duduzane Zuma and Ajay Gupta.
Their troubles started back in June 2017 when 'hundreds-of-thousands' e-mails were leaked, containing documents from a Gupta company server, beginning a storm of controversy surrounding corruption between the Gupta's, Duduzane Zuma and several government ministers. When ANC secretary-general and Free State Premier Ace Magashule's offices and the province's Department of Agriculture were raided by the Hawks, regarding a probe into state capture, they knew that things had gone from bad to worse.
The 14th of February 2018 turned out to be a momentous day as the Hawks then raided the Gupta's Saxonwold property and made three arrests, including a Gupta brother and associate, regarding the ongoing state capture investigations. Ajay Gupta was nowhere to be found and has been called to turn himself in, based on allegations separate from the Vrede dairy farm, but has not made contact with anyone or revealed his whereabouts since.
South African authorities have since set on a countrywide search for Ajay to no avail and have since labelled him as a wanted international fugitive. City Press reported seeing him at the Optimum Coal Mine in Mpumalanga on the 11th of February along with the chief executive of Oakbay Investments. The Hawks stated that they know he is on the run with the help of a security company. He was seen at the airport boarding an Emirates flight to Dubai but has not be seen entering the airport again, if he has entered the country since, he has done so through other ports of entry.
Since the Saxonwold raid, Duduzani Zuma is also unaccounted for and has a warrant for arrest against him regarding his involvement in fraud at the Estina dairy farm. 8 more people have been arrested including Ashu Chawla, Nazeem Howa, Varun Gupta, Ronica Ragavan, Peter Thabethe, Dr Tikisi Masiteng, Sylvia Dlamini and Kamal Vasram, and are appearing in court in connection with the Vrede dairy farm fraud scandal. Atul Gupta was caught while attempting to flee South Africa as his pilot refused to fly his private jet out of Lanseria Airport.
The Hawks are currently negotiating with United Arab Emirates officials regarding the avenues they may take to locate and bring Ajay Gupta back to South Africa. The extradition agreement is still in process but the Hawks are also exploring the extent of their reach in India as Ajay was reported to be attending a wedding there before the raid. It is unclear the extent to which the monarchy in Dubai will protect the Gupta's and the extent of their relations but the Hawks claim that they will not stop until Duduzani and Ajay are extradited.