VIDEO: KZN HIT BY HEAVY RAIN AND FLOODING, 7 KILLED
Date: 2017-10-11
---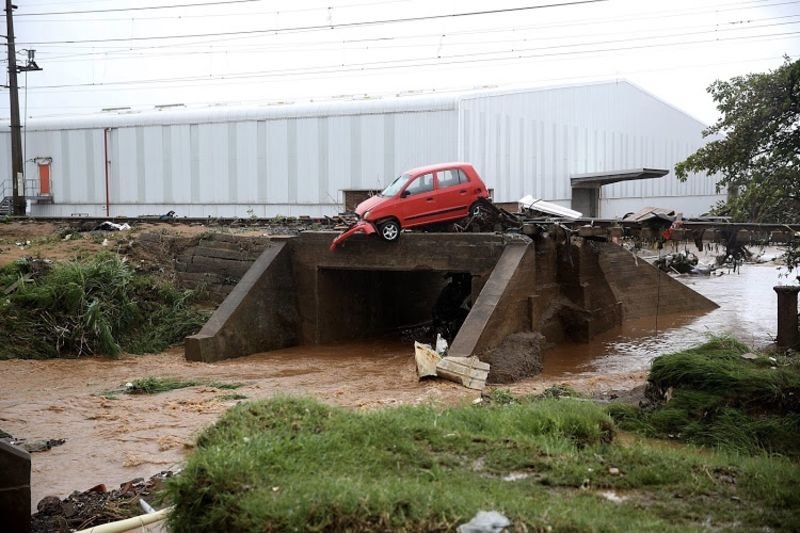 After South African's in Johannesburg suffered and uncommon tornado on Monday, their countrymen in Kwazulu-Natal were hit by a deadly storm on Tuesday.
One of those killed was an 8-year-old child who was struck by lightning, the other person was a 46-year-old man who drowned while trying to cross an overflowing river.
The KZN emergency services also confirmed that a 12-year-old boy has drowned while trying to cross a stream in the area of Izingolweni, 40 kilometres from Port Shepstone.
Paramedics said the boy's body had been recovered and his family had been notified.
The winds were strong enough to blow over 12m freight containers. The storm, which blew in from the South Coast at 9 am on Tuesday, belted the coast as far up as Mozambique, with winds of between 70 to 90 km/h.
Pictures on social media showed the extent of the damage: cars washed away, homes flooded and trees crashed onto cars and blocked roads.
The SA Weather Service said the "super-cell thunderstorm" – which is the most intense form of storm, characterised by a deep rotating up-draft like a tornado, large hailstones, strong winds and flash floods – made its way from Gauteng to KwaZulu-Natal on Monday to the Eastern Cape on Tuesday.
The KwaZulu-Natal Health Department has confirmed that two patients were killed and two others were seriously injured at a state hospital when a wall collapsed during the severe thunderstorms on Tuesday.
In the video below you can see how intense the floodings were: