THE TAXI WORLD WAR 3
Date: 2017-10-30
---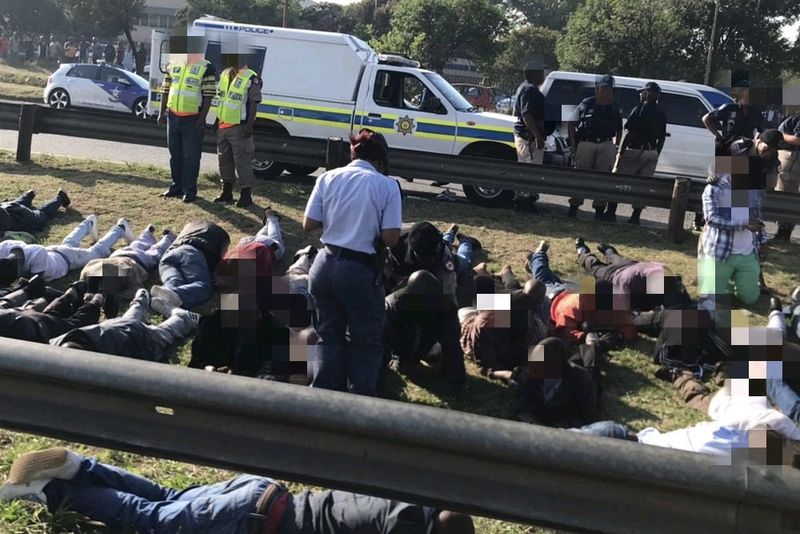 The taxi wars strike again.
The metered taxi drivers used their cars, parked across the highway to block traffic on Friday. They began the strike by driving in convoy on the R21 in both directions, affecting traffic between Atlas Road and Voortrekker Road and blocking the highway. The drivers did the same on the R24 freeway both ways between Barbara Road and Jones Road and then used their vehicles to bring traffic to a standstill.
The metered taxi drivers chose to block these roads as they are the main access point to the airport on which many uber drivers operate on to take customers to and from the airport. After police attempted to negotiate with the taxi drivers to move their cars, they were met with chanting and shouting leaving the police no choice but to call tow trucks to forcibly remove the taxis.
The strike erupted in violence as the taxi drivers began to burn tyres and turn on the uber drivers and their passengers who had no choice but to abandon their cars and escape to safety. Two Uber cars were torched and many more abandoned while the police were kept busy arresting over 30 taxi drivers for public violence.
Bystanders caught in the chaos said that the taxi drivers were threatening and attacking people.
The pandemonium left many people fearing for their lives but the question is, after all of the violence, would anyone choose to get into the car of someone who has assaulted innocent people?